Kintsugi is the Japanese translation "to patch with gold". The technique is used to mend broken ceramic or china vessels and transform them into works of art.
Various adhesives and epoxies are used to join the broken pieces together, then a thin line of metal is applied over the mend. While gold is the metal most often used, silver, brass, bronze or copper is also used. The metal application can be rubbed into a high gloss or left matte, depending on personal preference.
The essential point is that the "mend" or "patch" is meant to show. But more importantly, the application of a precious metal enhances the piece, emphasizing the fact that "broken and repaired" is worthy of admiration. This aesthetic relates to the idea of Wabi-Sabi...beauty in imperfect items.
One of the best Kintsugi repair and restoration studios in the U.S. is Lakeside Pottery out of Stamford, Connecticut
.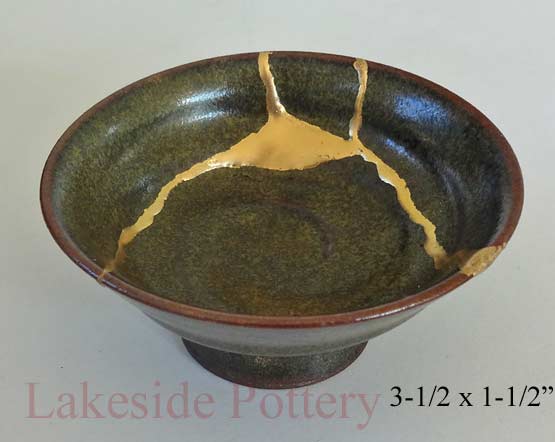 Japanese sake cup